We have overcome adversity, and are helping others do the same.
At our core, we are passionately driven social entrepreneurs who invest in people disrupting their approach to mental health.
|
Our mission is to help people find clarity to uncover life's most vital questions:
We intentionally leverage cornerstone science foundations and evidence-based healthy habits that help develop structure, providing an individual with the tools to create personal freedom, peace, and clarity. We do so by creating:
Mental health digital applications

Custom empathy-building experiences

Water therapy retreats

And ongoing wellness training that radically improves our emotional intelligence, purpose, and connections.
Our Team
The NSG team is an impressive collective of individuals that possess two critical elements.
Firstly, they have the skills necessary to move this project forward, administrate business, and facilitate the change in others this program seeks to accomplish.
Secondly, and possibly most importantly, all team members hold a story of survival, of overcoming adversity, and desire to share that story with others to help inspire them in their life journeys.
Our Manifesto
Tereson Dupuy
CEO
Tereson has a rich history as the CEO of a socially responsible business. She appeared on Shark Tank in 2012 and exited her company shortly after. After surviving the loss of her son and his father to gun violence and suicide, she made helping others a priority in her life. She triumphed in her grief, and her willingness to share that story with others makes her a key player in the NSG team.
Dr. Georgia Thompson

Director of Business Operations
Dr. Georgia brings a wealth of nonprofit management skills to the team. She leads by example and operates with youthful excitement and passion. In 2012, Dr. Georgia lost her son, Joshua, to murder in Los Angeles. She values the chance to journey beside others. In addition, she understands addictions and has overcome her battle with alcohol.
Magy Ortiz-Martínez
Graphic and Web Designer
Designer by profession, Creative by nature, and Healer by soul-calling. Born and Raised in Mexico, Magy made Canada her forever home in 2021 with her husband and their Siamese cat. She studied Graphic Design in SCAD, minored in Digital Publishing - and later Certified as a Coach, Healer, and in Mental Hygiene. She lives by her motto "You create by existing" and advocates for joyful and gentle productivity.
Eric Reyna
UX Developer
A husband to 1, father to 2, and servant to all, Eric is a multicultural and multidisciplinarian designing from deep in the heart of Texas. He holds a BS degree in Psychology from the University of Texas - Rio Grande Valley. Eric uses his experience as a father, minister, wood sculptor, and behavioral health specialist to influence his human-centered design work.
Lindsay Renner Schwartz
Copywriter
Lindsay Schwartz is a psychotherapist who specializes in mindfulness-based treatments. She is also an avid writer who is passionate about using journaling as a mental health tool. Lindsay earned her Bachelor's degree in Psychology and English from Williams College, and her Master's degree in Social Work from Simmons College. In her free time, she enjoys reading,
running, traveling, and spending time with her husband and 2 children.
Courtneylyn Hammock

MSW / TIAS
Courtneyln is a Mental Health Professional whose heart is to bring healing to all those who are lost or broken. Courtneylyn has experience serving at-risk families, mentoring families and youth, providing mental health services to Clients in her local community and volunteering in many capacities for people in need. Courtneylyn has extensive knowledge of trauma-informed practices and enjoys nothing more than to bring hope to those who are suffering, through tangible tools and a compassionate, relationship-based approach.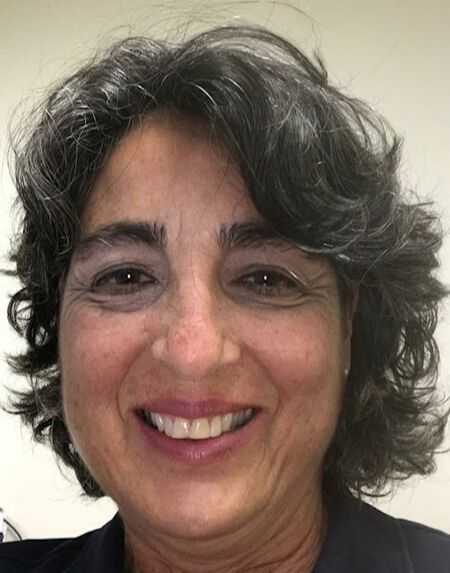 Dr. Michele Leone
Dr. Michele Leone is the cofounder, CEO, and President of COSTA Therapy, a recently formed non-profit organization specializing in aquatic/adaptive sports (surf) based rehabilitation therapeutics. She is a United States Air Force retired veteran who also served in the United States Space Force as a civilian in health promotion. She is a licensed registered nurse and brings a foundation of professional practice skills relative to the nursing field, ambulatory home health, case management, perioperative nursing specialist, mental health counseling, military practice, flight nursing, forensic nursing, health & wellness, and clinical instructor.
DeBora Stewart
Co-Founder
DeBorra brings a combination of church women's ministry staff and nonprofit consultation. She values the chance to create platforms for others to serve, creates immediate bonds with others, and has overcome the challenges of sexual abuse.
Wesley Stewart
Co-Founder
Wesley co-founded The Aloha Journal, Every Kid Swims, and the Never Stop Giving Program. He is a visionary with the means and energy to build teams and see his vision come to fruition. His ideas have taken root and have benefitted over 25,000 foster kids, First Responders, and volunteers over the last 10+ years.
Business Development - Do you enjoy selling enterprise level SaaS products? Are you passionate about company culture, mental health, and increased productivity? We would love to add you to our team.

Product (APP) Development - Software engineer? Do you like solving problems and providing solutions in a technical format? Send us your resume.
Experience Director - Is event planning your specialty? Do you enjoy collaborating with a team to bring individuals and corporations immersive experiences that are fun and life-changing? We are looking for an event coordinator for retreats, festivals, and other fun things for corporate team-building. Contact us today.